"Grit depends on a different kind of hope. It rests on the expectation that our own efforts can improve our future." - Angela Duckworth
Getting Gritty!
A young girl came across a butterfly cocoon in the forest and brought it into her house. She watched over it for hours, as the butterfly struggled to break free from its confinement. It had managed to create a small hole in the cocoon, but its body was too large to emerge, it soon tired and then became still.
Wanting to help the butterfly, the young girl snipped a slit in the cocoon with a pair of scissors making a hole large enough for the butterfly to emerge. But when the butterfly did emerge it was small, weak, and its wings were crumpled. The girl expected the insect to take flight, but instead it could only drag its undeveloped wings along the ground, because it was incapable of flying.
The young girl, in her eagerness to help the butterfly, had stunted its development. Butterflies, as it turns out, release a chemical when they're getting out of their chrysalis, a chemical that strengthens their wings. These movements inside the chrysalis pump fluid into the butterflies wings, so that when they emerge they can fully expand.
What she did not know was that the butterfly needed to go through the process of struggling against the cocoon to gain strength and fully expand her wings with blood.
It is the struggle that made the butterfly strong enough to survive.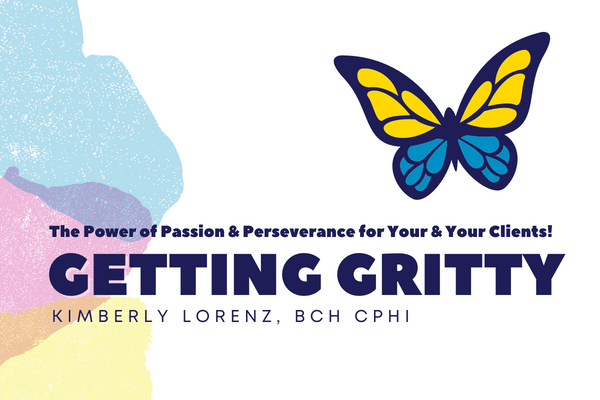 "Grit is about working on something you care about so much that you're willing to stay loyal to it." -Angela Duckworth
Get My Gritty GIFGO Resources!
MUSIC
GRIT BOOKS:
GRIT HYPNOSIS SCRIPTS:
---