"You're the only one who can unlock your true potential and hypnosis is the key." ― Juliet C. Obodo
Why Hypnosis?
Why hypnosis? Let's answer that question. Published research and the powerful testimonies of my clients and thousands of hypnotists across the United States shows us that hypnosis is very quick. This research was published in 1970 and what it showed was that over 90% of the time, hypnosis is successful in helping people resolve their problems in just six sessions or less!
And that's the experience of my clients as well. The other modalities took anywhere from three times to a hundred times longer, that's 600 sessions and had much lower success rates. I've attached a link to that published research if you would like to view it in the description of this video. The good news is that hypnosis has gotten a lot better since the 1970s, and my success rate with my clients is even higher than that 93% success rate that was published in 1970.
Please stay tuned for the next video "How Hypnosis Works!"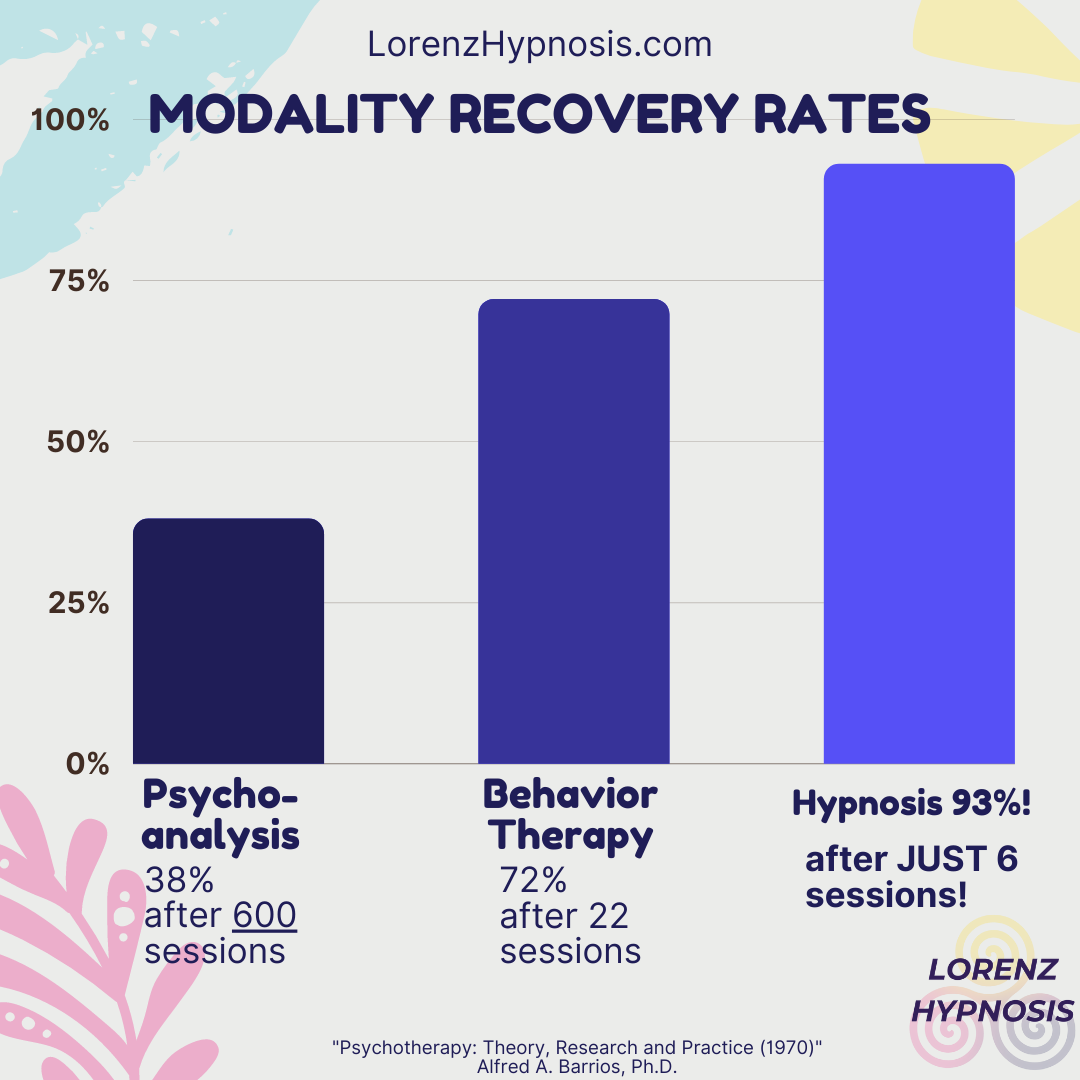 Download the Referenced material.
Watch
---
Listen
---